In a splendid union of automotive elegance and architectural grandeur, Concours South Africa proudly announces its partnership with Balwin Properties at the exquisite Munyaka Estate in Waterfall City. This announcement heralds a new era for the prestigious event, promising attendees an experience that seamlessly marries luxury living with automotive excellence.
Munyaka Estate: Where Opulence Meets Nature's Bounty
Nestled within the heart of Waterfall City, Munyaka Estate stands as a testament to Balwin Properties' commitment to crafting environments of unmatched sophistication. This gated estate boasts a meticulous blend of contemporary design and natural splendor, offering residents and visitors alike an unrivaled living experience.
The Jewel in Waterfall City's Crown
Munyaka Estate, with its inviting crystal-clear lagoon, sets a new standard for luxury living. This oasis of tranquility provides a serene backdrop for the Concours South Africa event, creating a setting that is both awe-inspiring and captivating. Attendees can expect to be immersed in an environment that exudes opulence while retaining the harmony of nature.
A Synergy of Prestige
The collaboration between Concours South Africa and Balwin Properties is a testament to the shared values of excellence and dedication to creating extraordinary experiences. Munyaka Estate serves as the perfect canvas for this partnership, offering a canvas of elegance and sophistication that complements the world-class automobiles that will grace the event.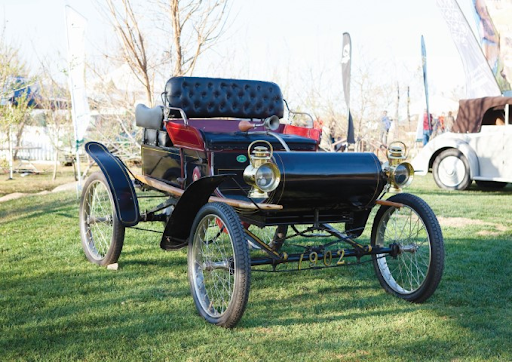 Unveiling the Future of Automotive Celebrations
Concours South Africa at Munyaka Estate promises an event that transcends the ordinary. It is a celebration not just of classic cars, but of the seamless integration of luxury, art, and engineering. This partnership underscores a shared vision of creating experiences that leave an indelible mark on attendees, combining the prestige of classic cars with the allure of an extraordinary venue.
A Glimpse Into the Future
As the date draws nearer, anticipation builds for what promises to be an event of unparalleled grandeur. Classic car enthusiasts, connoisseurs of luxury living, and those with an appreciation for the finer things in life will find themselves on the precipice of an experience that will be etched into their memories forever.
Concours South Africa at Munyaka Estate by Balwin Properties is not just an event; it is a statement of refinement, a celebration of artistry, and a testament to the enduring legacy of classic cars. Join us in this extraordinary journey through automotive excellence and architectural opulence. Mark your calendars and prepare to be captivated. The future of automotive celebrations has arrived.